Sovelia PLM 19.4 Released
This release includes enhancements and new features to Sovelia PLM and Sovelia Engineering.

This release includes the following improvements:
Sovelia Sync
Licensing
More personalisation for HTML users
HTML5 Grid View Column customizations
Sovelia 19.4 View vs Sovelia 19.3 View
Easier HTML5 Administration
Sovelia Sync
Sovelia Sync has been launched as part of the Sovelia PLM and Sovelia Engineering solution. The primary function of Sovelia Sync as the name suggests is to synchronise files between a windows desktop and the Sovelia server. Accessed from a tray icon in the bottom right hand corner of the desktop or by right clicking on a file in the explorer window.

Use the native program on the windows machine to make changes to the files then on "save" Sovelia Sync will automatically update the file on the server allowing everyone to have access to the latest version.

Want to make sure you have the latest file on your computer?
Subscribe to a file and Sovelia Sync will automatically download the latest version from Sovelia server when it is available.

Perform actions on Sovelia using the file explorer on your device.
Licensing
The way customers access Sovelia is changing and as people become more mobile we need to make sure the right number of licenses are consumed and not over consumed. We have adjusted the license manager tools to better handle users accessing the system from different platforms. There will be a separate document available to explain the licensing model moving forward.
More personalisation for HTML users
Saved searches; Once a search has been created users can save and name their own searches for later use.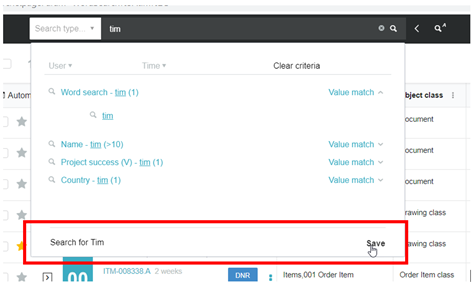 HTML5 Grid View Column customizations
User can have their own columns defined and saved for later use.
Click on the three dots next to a column.



You now have the choice to Add or Remove a column.
Pressing Add and users can type in the name of the column they are looking for. A list of suitable names is displayed.



The column is then added to the grid view.




Users can now save the new grid layout with a personalised name.


Sovelia 19.4 View
Secondary file objects can be filtered to only shown under the Files section of the Object Card and not duplicated in the Grid view.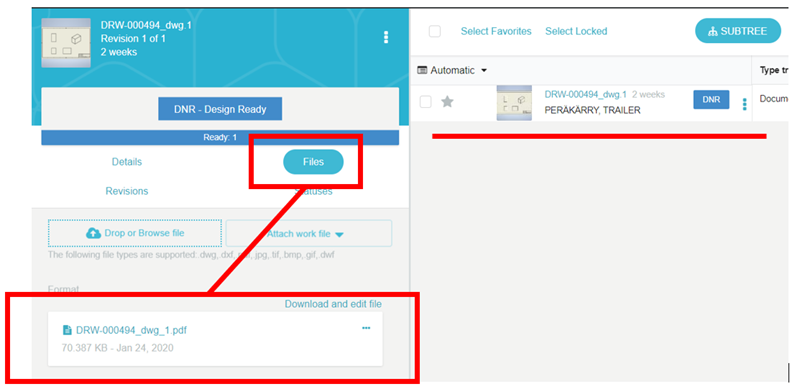 Sovelia 19.3 View
In previous versions Secondary file objects are shown under the Files section of the Object Card and the same files are also shown in the Grid view causing confusion.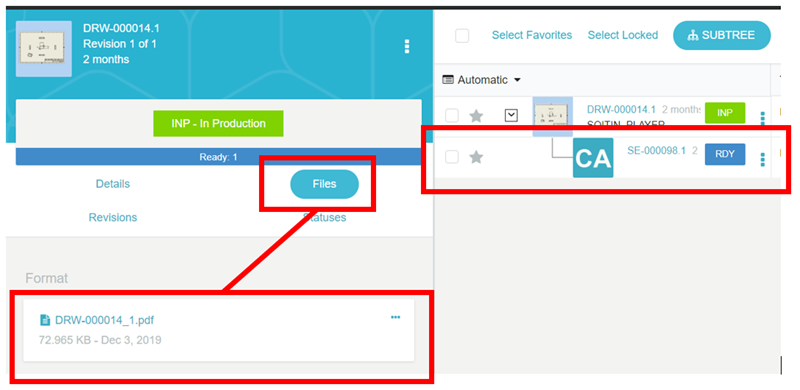 Support for showing Production views directly in source object sheet tabs
Improved management of file upload conflicts
HTML5 Administration gets easier
With each new release of Sovelia PLM and Sovelia Engineering we increase the amount of HTML functionality available to users. Managing the customisation of the client HTML environment and the method the Symetri Service team upgrade functionality to each new version gets easier from now.  We have introduced a configuration tool to make the upgrade and configuration of the client HTML environment easier. This will result in more flexibility, a standard approach to customisation and a faster, trouble-free upgrade for customers.

Read more about Sovelia here.
Interested to know more about SOVELIA? Leave your contact details and we'll get back to you.
Nyheter

Den nybildade innovationshubben skills beviljas 3 miljoner kronor från "Digitalt samhällsbyggande i praktiken", en del av det strategiska innovationsprogrammet Smart Built Environment.
Läs mer
Nyheter

Altair announced today that Symetri has joined it's growing channel partner network. Symetri will offer all of Altair's simulation solutions to its customers in the Nordic region. 
Läs mer
Nyheter

Nu är det äntligen dags! Vi på Symetri har öppnat upp anmälan för årets Nordic BIM Summit, ett av årets största event för dig som jobbar inom bygg- och infrastruktur.
Läs mer