Civil 3D expertise of Symetri's Senior Consultant Pekka Vähäkainu has been recognized as the first accredited Civil 3D Starter Pack consultant in Europe by Autodesk.
Autodesk Accredited Consultants are trained professionals who have been proven to build successful customer relationships, help drive customers towards improved business processes and successful outcomes and provide first-class customer service.
Content of the consultation process is always agreed together with various experts from the customer organizations. Civil 3D consulting can include, for example, tasks and workflows related to configuration and data management, modelling of existing conditions, main work phases related to design, modelling, and document creation, and publishing models in InfraWorks.
Pekka has solid experience of Autodesk software and applications in Finnish market for more than three decades, both as a user in consulting offices and as an application developer in software companies. Pekka has a M.Sc. degree in construction. He started his career in the industry already during his studies as a founder of a software company.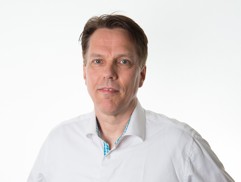 Pekka enjoys solving customers' problems, and the most rewarding moments in his job are when the workflows that a customer has spent hours or even days can be automated and moved behind a single click.
At Symetri, Pekka assists customers in the implementation and use of BIM, and other questions related to infrastructure modelling. Pekka's special areas of expertise include e.g. AutoCAD Map 3D, Civil 3D, InfraWorks, and Symetri's own software, such as Naviate Infrastructure and FIKSU product portfolio.
"Pekka was the first in Europe to receive this accreditation, which is a great indication that he and Symetri are always up to date. Training, accreditation and certification enable quality assurance and long-term work with customers. Congratulations to Pekka and Symetri and of course to the customers who can benefit from Pekka's expertise. " Sauli Lankinen, Autodesk Account Executive.